Manchester City Women managed to progress into the Continental Cup final after a win over Arsenal Ladies.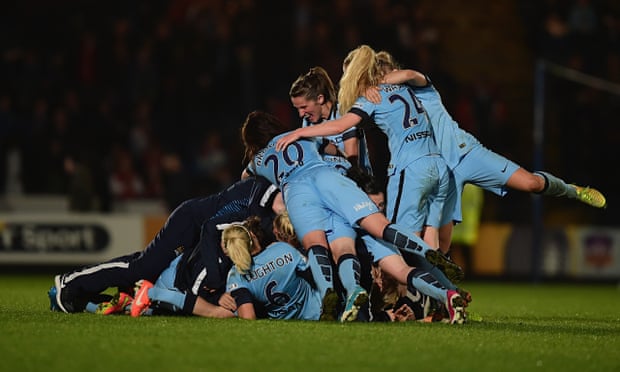 It was an extremely narrow result for the team and Manchester City Women only progressed after a late goal from defender Jennifer Beattie. The Scotland defender came in with an effort with 11 minutes of normal time remaining. As a result of this exit, Arsenal have failed to reach the final for the first time in the cup's history. They have won the competition four times and were overwhelming favourites to reach the final. The joy of victory will be celebrated by City in front of their Academy Stadium as it will host to the final against Birmingham City.
Birmingham reached the final in a more comfortable way after having overcome London Bees 4-0 on Saturday. City goalkeeper Marie Hourihan had been busy early in the game and had to denyAsisatOshoala on numerous occasions. City seemed to have the luck of the moment after a freekick from Toni Duggan deflected straight into the path ofBeattie, who did not make any mistake from the ensuing finish. Ironically, this goal came just moments after the effort from Danielle Carter saw Arsenal rattle the goalpost. Despite the numerous chances, Arsenal saw City take the lead with an unlikely effort.

"When a chance falls to Jen Beattie, I've got every faith she'll stick it in the back of the net.This is special for us because the Continental Cup final was the first trophy we won, it's the only trophy we've ever won and that makes it extra special.It was good for me to get back on the line and do my bit at the end, it proved vital because Kelly Smith is always going to create a chance but it was just a relief I got back there to block it," said City captain Steph Houghton.