Arsenal Women have maintained their lead at the top of the FA Womens Soccer League (FAWSL) after they sealed an impressive win at the home of Manchester Unitedat the weekend. Arsenal Women ensured that they are still the leading team in womens soccer as far as English football is concerned with the 2-0 away win over Manchester United.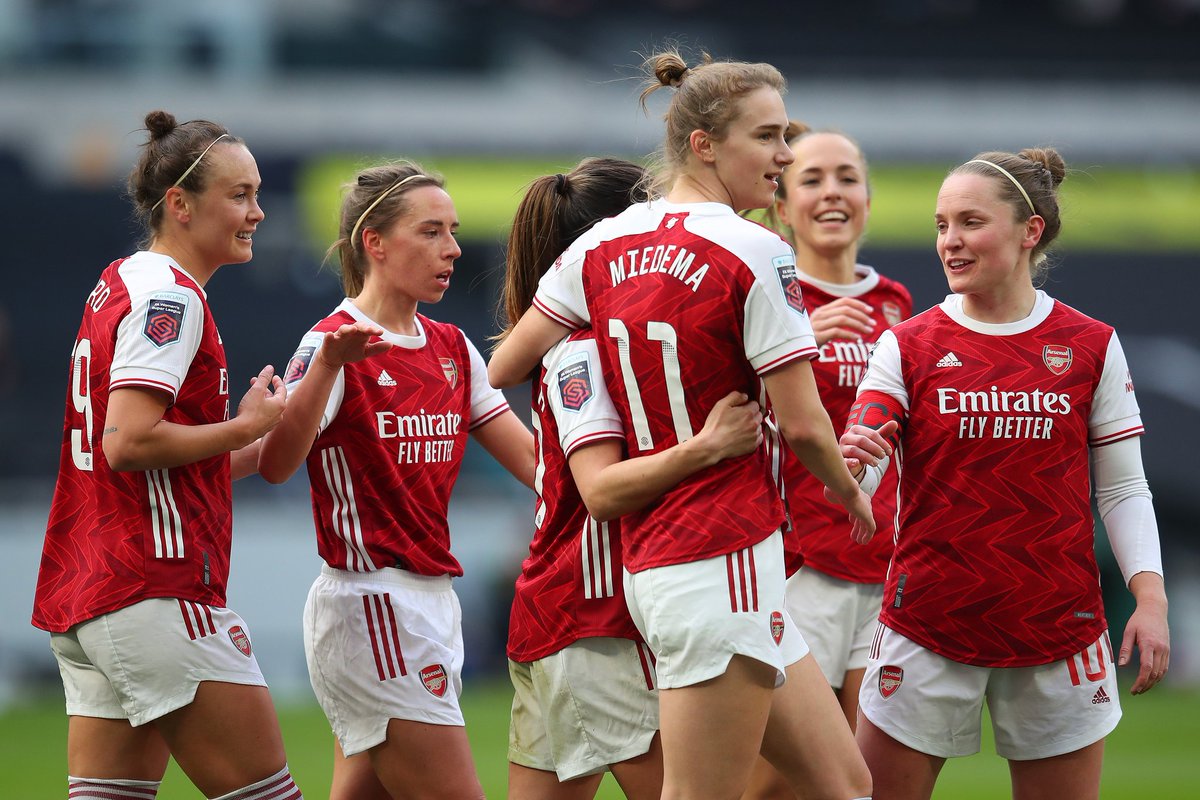 With defending champions Chelsea hot on their heels, Arsenal knew that only a win over home team Manchester United will keep their status asthe first team in womens soccer in England. Any result other than a win would have given the Blues the chance to take top spot on the FAWSL standings.
Arsenal dominated proceedings at the expense of hosts Manchester United but they were not rewarded for their efforts until the second half when they scored two times to seal the three points. After a goalless affair in the first half, it took Arsenal just three minutes to take the lead through star player Vivienne Miedema. The Dutch player was able to score his sixth goal of the new league season to edge her team ahead in the game. Arsenal doubled their lead to make the points safe through a Katie McCabe penalty in the 57th minute. McCabe was able to double the lead for Arsenal via a spot kick nine minutes after he provided the assist for the opening goal of the match from Miedema.
With the win in the first game on Sunday in the FAWSL (FA Womens Soccer League), Arsenal were able to move four points clear of title rivals Chelsea at the top of the table. Chelsea would return the deficit back to one point thanks to the 5-0 thumping of Birmingham City at home. Fran Kirby scored a brace during the game, while Samantha Kerr was responsible for the other three goals.